CHICAGO & NORTHWEST IN  --> Bring your Question, Business Cards, Cute Pens & Notepads to this BUSINESS EMPOWERMENT WORKSHOP KICKOFF and learn from some Successful People just how they do what they do! Networking is the KEY to growing your passion.
Space is LIMITED so get your tickets ASAP ...
http://thescrumptiousworkshop.eventbrite.com/#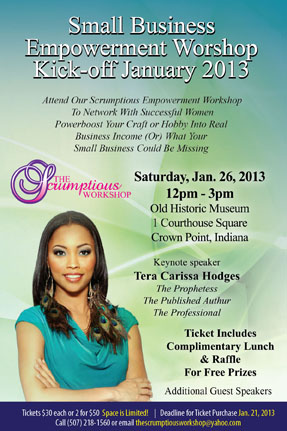 Sign up now!