This year marks the 47th Congressional Black Caucus Annual Legislative Conference.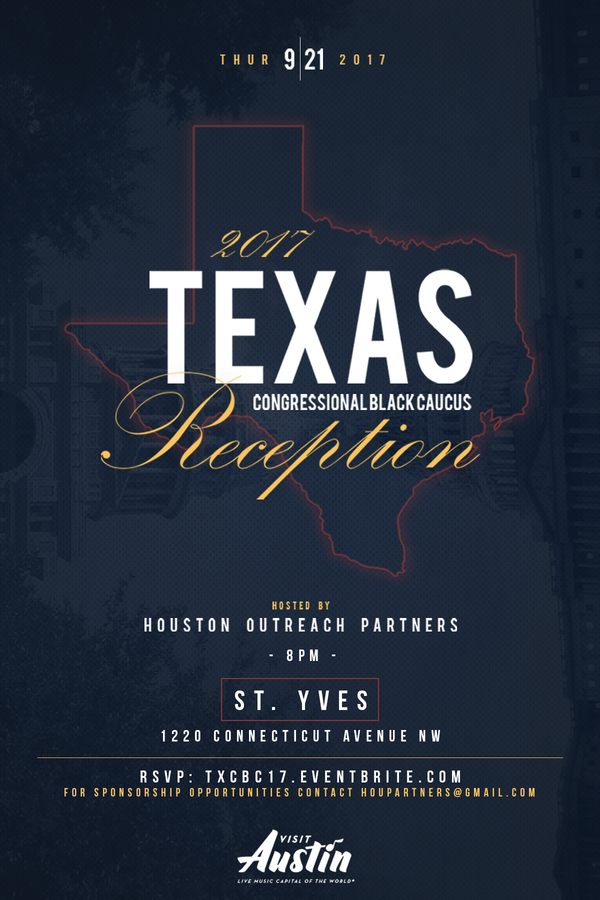 The CBCF Annual Legislative Conference (ALC) is the leading policy conference on issues impacting African Americans and the global black community. Thought leaders, legislators, and concerned citizens engage on economic development, civil and social justice, public health and education issues. Join subject experts, industry leaders, elected officials and citizen activists to explore today's issues from an African-American perspective. This year will also mark the 5th annual tradition in which a formal reception is organized for Texans who descend on our nation's capital for the ALC. Join us for a great time! #TXCBC17 Click here to donate to victims of Hurricane Harvey Official Music Sponsor: Visit Austin Special Guest Artist: TBA Please RSVP for Complimentary Admission Bottle Service Available Business Attire Please - No Exceptions Thanks so much! -Damien Thaddeus & Shekira Dennis
"Support @bfhsnetwork for FREE by doing your Amazon shopping through this link (bookmark it!) http://bit.ly/SUPPORTBFHS"